VBS 2021 is a go!
Online registration will be available May 17. Click the button below to access the registration form.
All children, ages 4 to 12, are welcome, so come join us!
June 1-4, 2021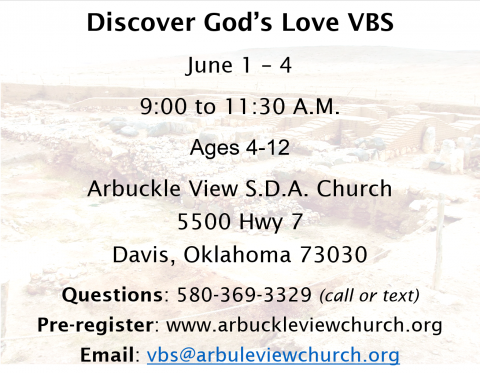 9:00am - 11:30am
Special Closing Program 
June 5, 2021
10:30am - 12:00pm
VBS will be held at our church at the following address:
Arbuckle View SDA Church
5500 OK-7, Davis, OK
Map and directions are at the bottom of the page
For questions or more information, contact Scharla or Laura at 580-369-3329 (call or text) or vbs@arbuckleviewchurch.org.
Be sure to share this with your friends and family!